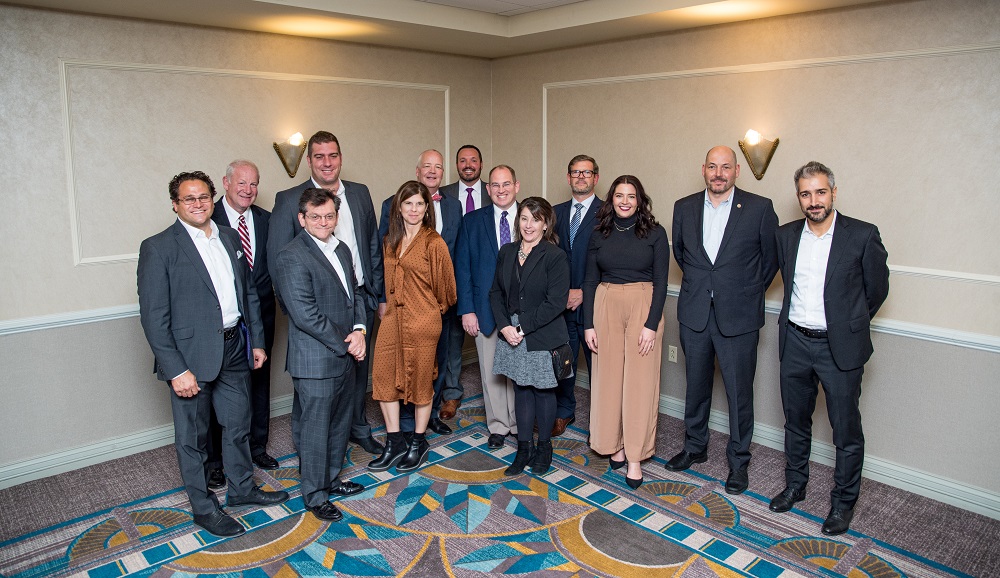 The EACC of Greater Cincinnati is governed by a Board of Directors. This group of experienced business leaders drive our mission and vision while supporting and advising our staff on implementing strategies. Board members are elected by members at our Annual Meeting each fall, and Board Officers are elected every two years.
2021-2022 Board Officers:
President – Dominic Franchini, HORAN
Vice President – Nelly Bonniol, Luxottica/EyeMed
Treasurer – Chris Flaig, MCM CPAs & Advisors
2022 EACC Board of Directors:
Kai Bitter, Frost Brown Todd LLC
Michele Blair, City of Mason
Marcia Brandstadt, U.S. Commercial Service
Cierra Clymer, REDI Cincinnati
Annie Daniel, PNC Bank
Mike Dektas, Miller-Valentine Group
George DuChaine, DHL Express USA Inc.
Julie George, Gilman Partners
Joshua Katzman, Prysmian Group
Chuck Miller, HSBC Bank USA N.A.
Dave Mills, Clark Schaefer Hackett
Antonio Pagano, Modula Inc.
Kimberly Rossetti, Northern Kentucky Tri-ED
Yannick Schilly, Altix Consulting, Inc.
Fabian Schmahl
Thorsten Schroeder, Ditsch USA
Chad Shaffer, Duke Energy
Bobby Spann, Cincinnati/Northern Kentucky International Airport
Jonathan Theders, RiskSOURCE Clark-Theders
Chris Tyler, TyTek Industries
Gabriel Venzin, ABM Drives Inc.