The EACC of Greater Cincinnati staff is passionate about the success of our members, the Cincinnati region, and our European partners. We deliver high-touch engagement and innovative programs that add value for our members and our network.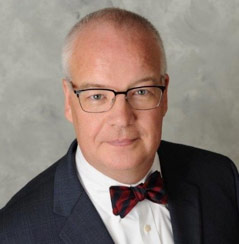 Todd P. Schwartz – Executive Director
Todd Schwartz retired from the Foreign Service of the United States in September 2015 with the personal rank of Counselor (roughly equivalent to Brigadier General).
Mr. Schwartz joined the State Department as a Foreign Service Officer in 1987. His overseas postings included Germany, Saudi Arabia, Tunisia, Qatar, the Philippines, Kuwait (Counselor for Economic Affairs), Canada (Principal Officer in Winnipeg, Manitoba), and Iraq (Counselor for Economic Affairs). His assignments in Washington have included tours as Director for the Office of Iraq Economic Affairs, Director of the Office of Iran Affairs, and as an assessor with the Board of Examiners for the Foreign Service. He received numerous awards throughout his career, including three Superior Honor Awards, six Meritorious Honor Awards, and the Secretary's Career Achievement Award.
Mr. Schwartz earned a Bachelor of Science degree in Business Economics at the Richard T. Farmer School of Business at Miami University in Oxford, Ohio. A father of four, he is married to the former Nancy Dye Sunderland of Dayton, Ohio. Nancy and Todd now reside in the Mount Washington area of Cincinnati.
Email: todd.schwartz@europe-cincinnati.com
Direct Line: 513.216.0847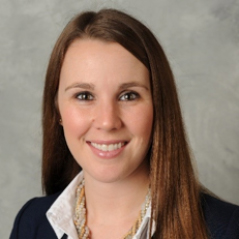 Dayna O'Brien - Director, Operations and Member Services
Dayna O'Brien joined the EACC in October 2015 as the organization's Event & Communication Coordinator before being named Operations Manager in July 2017 and Director, Operations and Member Services in January 2022.
A Cincinnati native, Dayna received her undergraduate degree in International Studies from Centre College in Danville, Kentucky. During her undergraduate career, she completed an internship with the U.S. Commercial Service in Cincinnati, while also studying abroad in locations such as Strasbourg and Moscow.
After completing her bachelor's degree, Dayna spent one year working in Garmisch-Partenkirchen, Germany. After returning to the US, she obtained her master's degree from the University of Kentucky's Patterson School of Diplomacy and International Commerce.
Dayna spent three years working for First Data Corporation (which was acquired by Fiserv in 2019) in Omaha, Nebraska before returning to Cincinnati in 2015 and joining the EACC.
Email: dayna.obrien@europe-cincinnati.com
Direct Line: 513.216.0665
Claudia Schroeder - Director, Events & Projects
Claudia Schroeder was born and raised in Duesseldorf, Germany and began her career with Kempinski Hotels, for which she traveled all over the world to train sales and marketing staff on their systems. She later led customer service departments and call centers for a wellness company, a fitness club chain and a medical technology company in Europe.
In 2007, Claudia and her husband Thorsten moved to Belgium, where their daughter, Lena, was born. Nine years later, an intra-company transfer for Thorsten brought the family to Greater Cincinnati. Claudia and her family now reside in Florence, Kentucky, and Lena attends Villa Madonna Academy.
Outside of work — and attending her daughter's dance and golf events — Claudia enjoys running, cooking and traveling. She has completed 10 marathons and one ultra-marathon. Claudia also volunteers as a cook at Mary Rose Mission in Florence.
Email: claudia.schroeder@europe-cincinnati.com
Direct Line: 513-813-0770